Free Download – THE POWER DRIVE GUIDE
How To Gain At Least 25 Yards In One Week – Step By Step
The five power steps make you hit your longest drives consistently.

The science of long and accurate driving … based on golf research.

The little-known truths about adding distance to your drives consistently.
Bonus: E-Book "Seven Great Golf Tips"

+Secret Bonus: A $29,- value!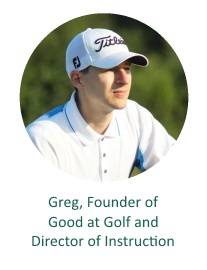 "I use the 5 power steps whenever someone needs help with his driving distance or accuracy. Use these quick and powerful steps over the course of a week to gain at least 25 yards off the tee consistently. Download the POWER DRIVE GUIDE and use it… it works!"
What Do Other People Say?
"(…) @CoachLockey @good_at_golf , they helped me out to regain my single handicap after a long break.."
"I wish I would have followed you before golf season was over in OH I might have actually played better #wishilivedinawarmstate"
"Thx for the tips. Read through a few and took 6 strokes off today."
"I just finished your book 'seven great golf tips' in iBooks. It has some great points that I'm looking forward to trying"
"Greg, that game can wreck ur head had a snap hook for 8 rounds gone now!!"
© 2011 ~ 2016 Good at Golf – All rights reserved. |
Privacy Policy
|
Terms of Use